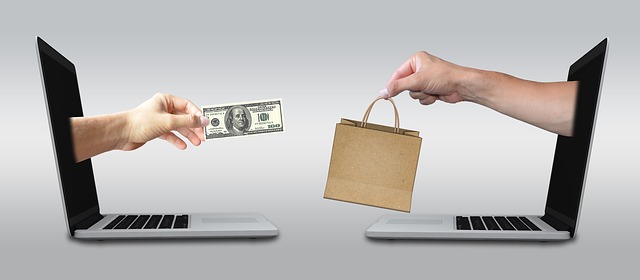 In the 10+ years, I have worked with business owners, one issue I consistently come across are business owners who improperly record business expenses from personal accounts. Here is what I mean:
SCENARIO: You are walking past a store and see an ink cartridge that is not only perfect for your business but reasonably cheap. After a few contemplative seconds, you decide to get the ink cartridge. Alas! your business credit card is not in your wallet and there is only 1 cartridge left on the shelf.
In a situation like this, a lot of us (small business owners, entrepreneurs, etc.) whip out a personal credit card and make the purchase, making a mental note to record it in the business books, which is accurate. The issue then becomes – how to accurately record this in the books.
(For clarification purposes: Business credit card refers to a credit card used specifically for business purposes. A personal credit card is a credit card that is used specifically for nonbusiness purposes. It is usually a great idea to have separate accounts and credit cards for a business and for yourself).
Accounting for Business Expense on Personal Accounts
When you have made business expenses from personal accounts, you SHOULD NOT take money out of the business account to cover it, without accounting for that expenditure in your books. Some business owners, simply withdraw the money from the business without recording a reason for the withdrawal. Other business owners make a note for the withdrawal (owner reimbursement) but there is no matching expenditure for that amount. In other words, it is recorded as owner-draw, not as a business expense.
Options for Accounting for Business Expenses from personal accounts
If you find yourself in a position where you spend money for the business with your personal funds, here is how that money is treated:
SCENARIO: You buy the cartridge for the business printer and get home.
Option 1
Make a journal entry for that amount (assume that it is $150). You record a deposit amount against "Owner deposit". Make a note that this was used to purchase ink cartridge. This increases your balance by $150. The other half of the entry is an expense entry for office supplies for $150 — Note that the funds came from the owner. This shows that personal funds form the business owner was used against a business expense, in this case, office supplies.
If you haven't noticed, the stuff above is really roundabout and complicated. See next option:
Option 2
Withdraw money from the business account. When you withdraw money from the business, file it under office supplies and make a note that the owner withdrew the money because personal funds were used to purchase the supplies.
Correct way to account for business expense on personal accounts
Well, the second option seems simple enough. Why go to all that trouble, in the first step when you can do the second one?
Option 1 is the accurate way to do it. If your books are audited, it is easy for the auditor or financial personnel to know what is going on. The second way is vague and not truly reflective of the transactions.
As a business owner, be sure to properly account for business transactions. I offer consultation services. If you would like me to review your books – take a look at it and make recommendations, contact me.
Be Updated: