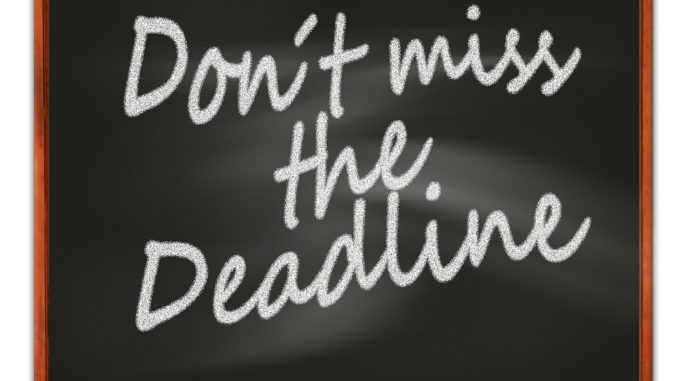 Here are the filing deadlines for 2018. Please, make sure to take note of them.
2018 TAX FILING DEADLINES
JANUARY 31: W2s AND 1099 MISCS should be filed
MARCH 15TH: Partnerships (1065) businesses income tax returns due
MARCH 15TH: Corporations & S Corps (1120 and 1120s) income tax returns are due
APRIL 17TH: Personal (1040) income tax returns are due. The 15th falls on a Sunday, so the deadline has been extended to the 17th. This also includes Sole Proprietors (Schedule C filers) and rental owners.
EXTENSION DEADLINES
If you cannot meet any of the deadlines, make sure to file an extension. These are the extension deadlines:
SEPTEMBER 17TH: Partnership (1065) and S Corp (1120s) tax returns are due
OCTOBER 15TH: C Corps (1120) and Personal (1040) tax returns are due.
* Note, that if you need to file 1065 or 1120s, for your business, you cannot file your personal (1040) return without them. In other words, you need to file them first, because they eventually flow to your personal return. 
Do not forget to follow Dollars in Line via the social media links below, to stay updated on relevant information, throughout the tax season. Also, make sure to download the free depreciation information tracker on our FREEBIES page.
Be Updated: