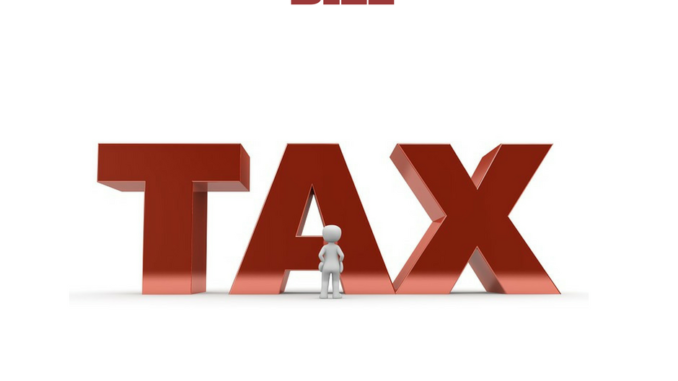 Over the years, I have had a lot of self-employed tax clients, and they all had one thing in common. In the first year of doing their taxes, I notice that they owe a lot of taxes. About 80% of them have owed taxes for years, the rest of them were new to being self-employed. When you are self-employed, it is possible to avoid owing a large tax bill. They key is to set apart time, throughout the year and at the end, to do some work.
How to Avoid Owing a Large Tax Bill
Proper Bookkeeping: It sounds so easy and simple, right? However, a lot of business owners take bookkeeping for granted. Bookkeeping does a lot for a  business owner. Other than giving you a clear idea of how your business is faring financially, it saves a ton of time on taxes. If you properly keep track of your revenue and expenses, it makes it easier for your tax preparer to locate deductions.
Be Detailed: In your bookkeeping, make sure to be detailed (and SAVE receipts)! Tax preparers are obligated to often ask for details on transactions. One such area is ATM Withdrawals. Throughout the year, you need to make notes on what they were for. You can do so with your bookkeeping software. Alternatively, you can write it on your receipt and save it. A legitimate tax preparer will NOT include figures on your taxes, they cannot see a reasonable proof for. This may reduce the expenses you claim, which increases your taxes.
Quarterly Taxes: I cannot emphasize this point more. Lots of self-employed business owners forget to pay taxes each quarter. This causes a huge tax bill to accrue at the end of the year. If you are paid payroll from the business, you need to file payroll taxes. Depending on the form of business you own, you should pay estimated taxes each quarter.
One Major Tax Related Time Saving Measure
It is great to avoid owing a large tax bill. It is also important to save time on getting your taxes done. In order to avoid the stress of the tax season, you need to save time. The biggest time-saving measure is to start early.
I always start looking at my financials in December – before the stress of the Christmas holiday.
I also start finding documents and things I will need, to file my taxes.
Everything goes in a big envelope until it is time to file my taxes.
Get Help if you Must
If you cannot pay close attention to your bookkeeping, make sure to hire someone. It is better, in the long run, to hire someone, than to owe a ton of taxes. You can hire a bookkeeper to help you quarterly. You can also schedule a bookkeeping consultation. Do not forget that Dollars in Line is available to you. Make sure to follow us on our social media links.
Be Updated: